Introducing the revolutionary
Airless Pump Bottle
, the innovative solution to all your skincare and beauty needs. This state-of-the-art product has taken the industry by storm, combining cutting-edge technology with elegant design to deliver a unique and luxurious experience.
Designed with the modern consumer in mind, the Airless Pump Bottle showcases a sleek and sophisticated exterior that oozes class and style. Crafted from durable materials, it ensures long-lasting performance, guaranteeing the highest quality for your skincare products.
But what truly sets this bottle apart is its revolutionary airless pumping system. Say goodbye to wastage and hello to efficiency! Traditional pump bottles often leave valuable product trapped at the bottom, leaving consumers frustrated while discarding unused remnants. The Airless Pump Bottle eliminates this problem entirely by utilizing an airtight mechanism that compresses the container, pushing every last drop of product to the top. This ingenious design effectively prevents oxidation and contamination, ensuring the longevity and potency of your favorite creams, lotions, and serums.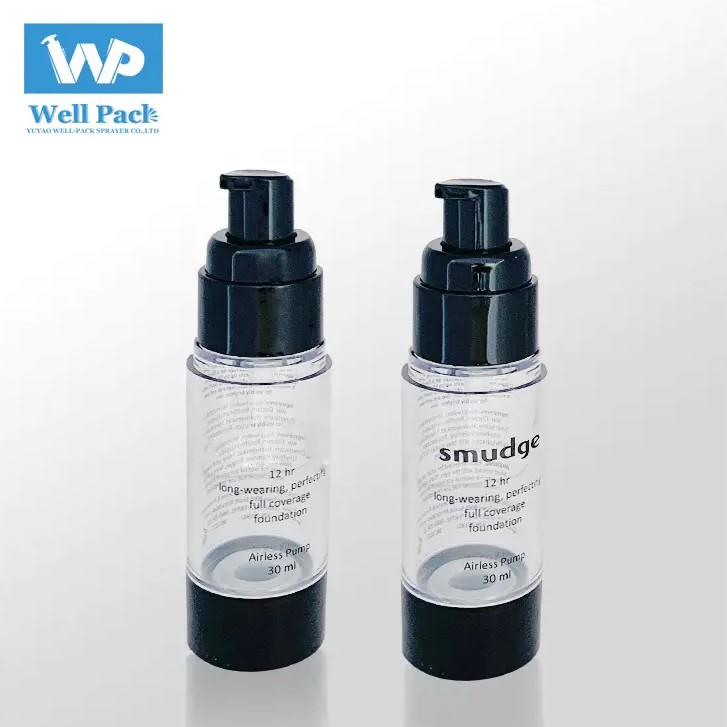 Not only does the Airless Pump Bottle boast unrivaled functionality, but it also maintains a hygienic environment for your beloved skincare products. The airtight system prevents bacteria and humidity from entering, safeguarding the integrity and quality of your beauty essentials. This means you no longer have to compromise on efficacy or worry about harmful contaminants compromising your skincare routine.
The user-friendly nature of the Airless Pump Bottle makes it a breeze to incorporate into your daily routine. With its smooth pump action, you can effortlessly dispense the perfect amount of product without any mess or fuss. Whether you are applying foundation, moisturizer, or eye cream, this ingenious invention ensures controlled dispensing, minimizing waste and maximizing convenience.
Supreme functionality and sleek design aside, the Airless Pump Bottle also offers eco-friendly benefits. Its innovative design reduces plastic waste, ensuring a conscientious approach to the environment without compromising on quality or luxury. By eliminating the need for extra packaging, not only are you embracing sustainability, but you're also making a statement in favor of a greener future.
Indulge in the ultimate skincare experience with the Airless Pump Bottle. Experience the convenience of an intelligent pumping system, the preservation of the highest product quality, and the satisfaction of knowing you are contributing to a more sustainable world. Upgrade your beauty routine today and witness the difference that only cutting-edge technology and sleek design can bring.